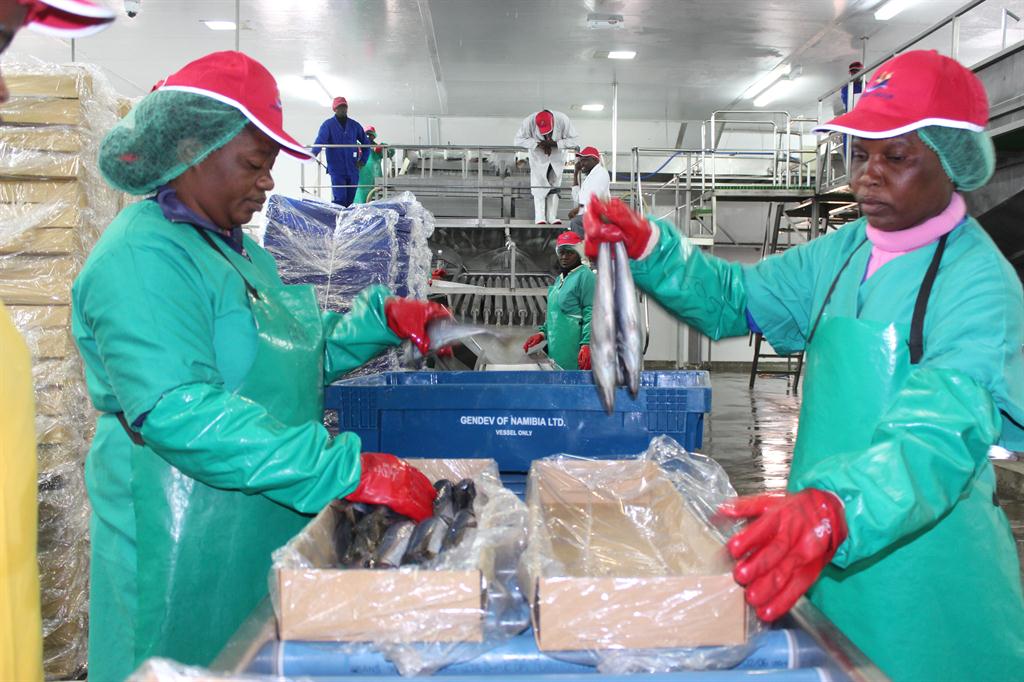 The economy of Luderitz depends heavily on the local fishing industry. The fishing industry provides more than 80% of the employment and comprises commercial fishing as well as subsistence fishing. Fishing activities center on white fish (hake), tuna, crayfish and oyster farming.
Council together with the local businesses and other stakeholders are actively seeking to attract new investments that will help diversify and boost the towns economy.
This will help lessen the dependency on the fishing industry which faces the risk of fluctuation fish stocks (biomass), strikes, low international pricing, other environmental and international impacts – all of which could negatively effect employment and the economic growth of Luderitz. Another threat to this industry is the latest trend by fishing companies to operate from Walvis Bay rather than from Lüderitz, as operational costs are lower.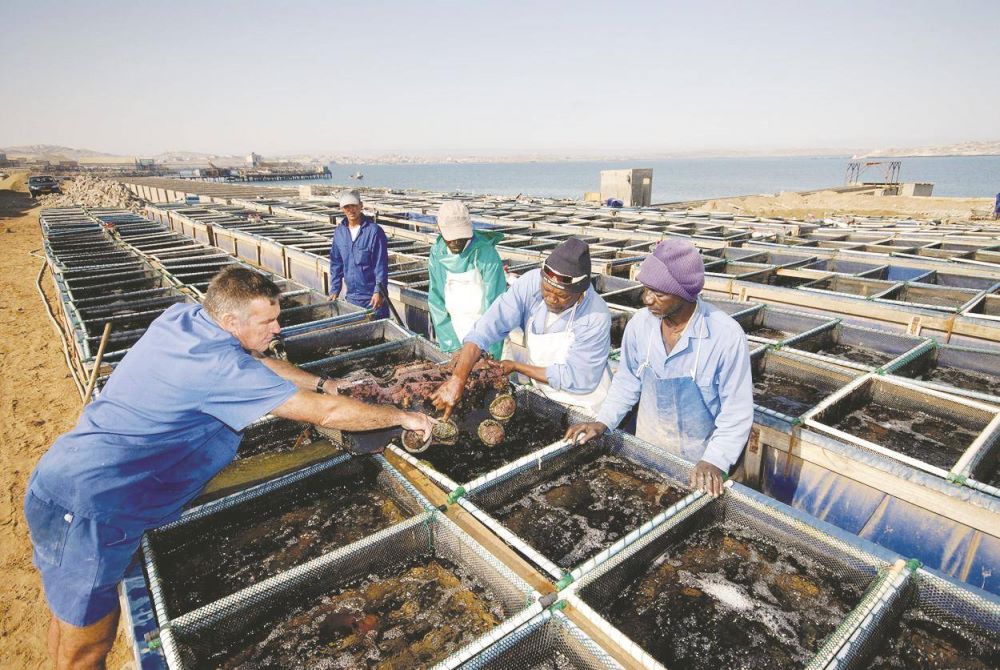 Aquaculture farming holds potential to offer an economically viable alternative to the main seasonal fishing activities. Abalone and Oysters are produced on a small scale, but has already attracted international interest due to the oyster size and quality. Plans are under way to start aquaculture farming of tilapia.
Tourism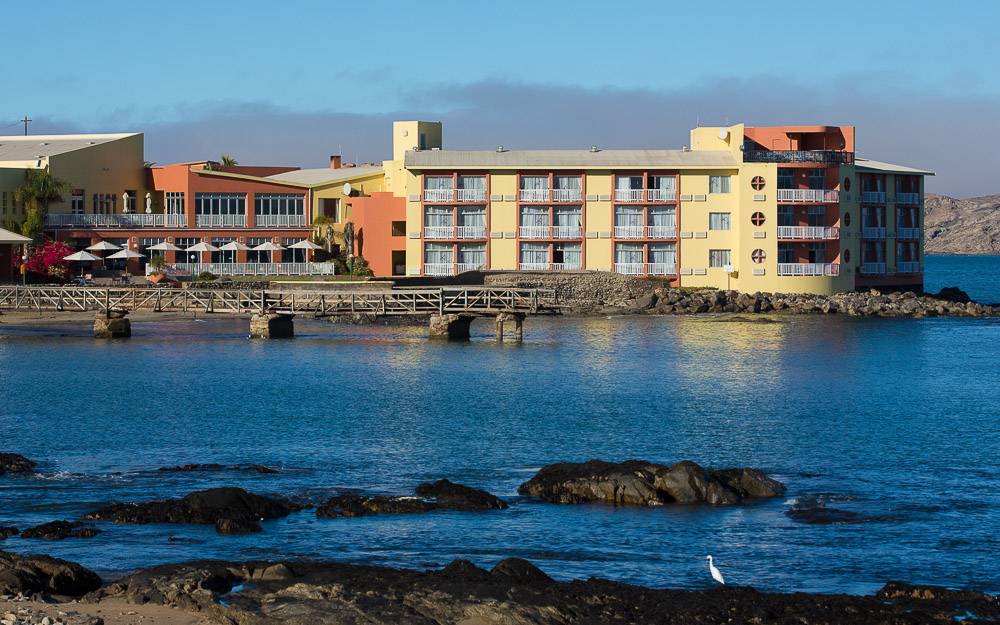 Efforts have been made to strengthen other economic sectors such as the budding tourism and logistics industries. Various bed and breakfast establishments, a three-star hotel, tour operators and restaurants offer an attractive package of amenities, activities and luxury accommodation for tourists, visitors and travelers.
The local tourism industry has seen growth over the past few decades. The expansion of the waterfront, increased passenger liners, the international speed-week event and the Crayfish Festival and other  tourism activities have contributed to this growth. However the distance to and location of Luderitz makes it difficult to attract tourists traveling Southern Africa by road.
Logistics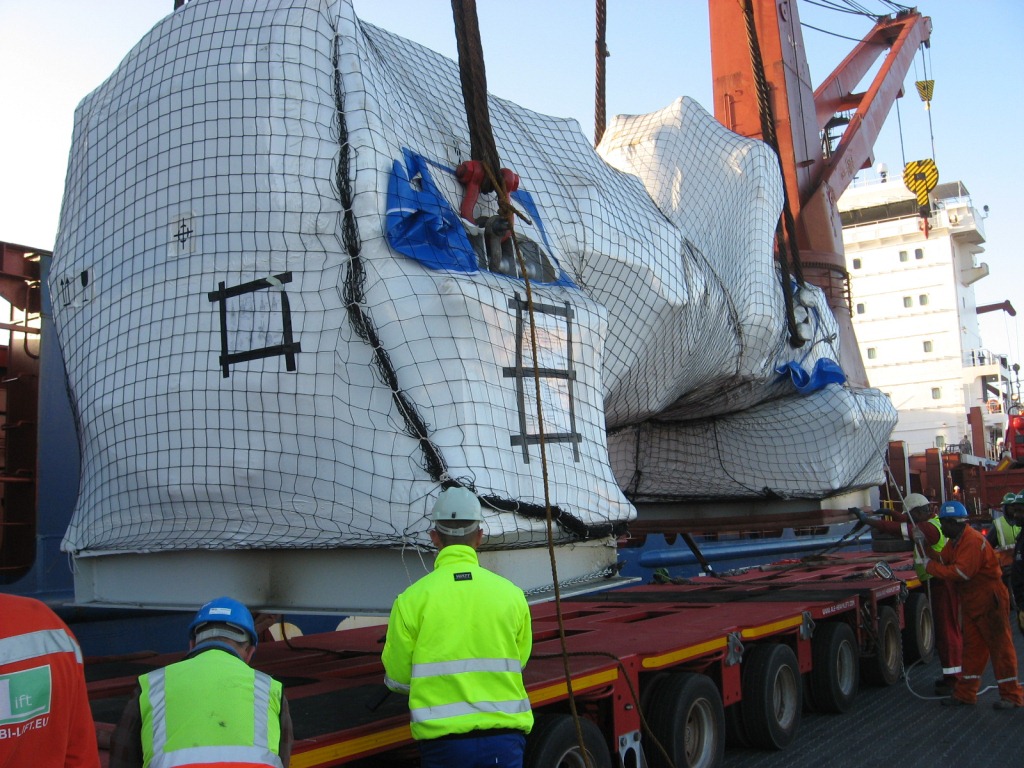 It is expected that the repair and upgrading of the railway will attract increased exports of commodities through the port of Luderitz. Namport's plan to dredge and deepen the port will also attract larger vessels and help promote the port as attractive logistics import and export alternative for SADC countries such as Botswana and South Africa.
The main logistics activities are focused on the export of mining minerals, grapes and fish. Imports include heavy machinery, equipment and chemicals. Ships agency services are provided to the offshore diamond mining and oil and gas exploration activities.
Retail & Amenities
Various supermarkets, commercial banks, insurance, hospitality and other service-driven business make-up the Luderitz economy. Council is actively involved in creating a suitable business environment for small and medium businesses (SME), by providing guidance and assistance in the form of basic business skills.
The Lüderitz Waterfront  (N$35 million (2002) investment) was created primarily to promote Lüderitz as business, investments, recreation and tourists destination. The Management of the Waterfront works with stakeholders in Public Private Partnership, to expand the waterfront development modules that are economically viable.
The Waterfront seeks to link central business district to the water's edge, bringing people back to the water. Today LWDC is involved in the N$270 million transformation project of the Old Power Station into a waterfront space. The new features will include University satellite campus, Maritime Museum, Sports / Recreational facilities and other public amenities.
Major Challenges
Luderitz faces a number of challenges that hamper sustainable economic growth. These include:
Financial Constrains for Land delivery.
Aging Infrastructure Electricity, Water , Sewerage & Road Infrastructure
Heavy reliance on fishing and mining = risks of strikes, exchange rates flux, oil price.
Topography of Lüderitz.
Lack of housing across sectors especially of informal settlements, illegal squatter, Compounds and Single Quarters
Higher cost of business due to location.
Some Fishing quotas allocated to Lüderitz waters are processed in Walvis Bay.
Proximity to Sperrgebiet National Park
<< Back to the Business page.
Investment Opportunities
Luderitz is well equipped to handle investments that will lead...